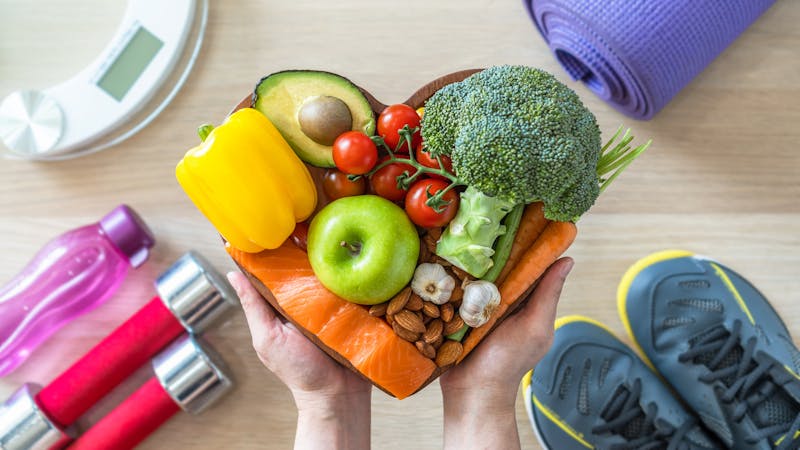 Facelift procedures are one of the most sought-after cosmetic treatments on the market today. While the outstanding benefits of this treatment are widely known, patients are usually curious about the recovery process and what their results will be like long term. As with any cosmetic protocol, the long-term results of a facelift procedure are largely dependent on the behavior of patients and their willingness to follow a healthy lifestyle.
On top of avoiding excess sun exposure, following a healthy diet and getting regular exercise are two key considerations when it comes to maintaining your Upper East Side facelift in the long term. We have compiled some information here regarding facelifts and what steps to follow to maintain the results over time.
Why Certain Foods Have a Better Effect on Us
Patients who eat healthy, well-balanced diets are naturally healthier and feel happier in their day-to-day lives. This is simply due to the fact that certain foods are more nutritious than others and have a bigger benefit on the body.
Beyond that, there is the consideration of inflammation. Certain food groups, such as gluten, dairy, and sugar, can cause inflammation in sensitive individuals. Being aware of our food sensitivities is vital when it comes to developing a diet plan.
Generally speaking, you can't go wrong with a diet that is full of fruits and vegetables. While it isn't necessary to go fully vegan or vegetarian, getting copious amounts of vegetables and fruits in our diets is a fantastic way to ensure we're getting all of our vitamins and supporting proper bowel function. Good sources of protein, such as nuts, beans, chickpeas, tofu, and lean meats, are also of great importance when it comes to dietary considerations. Grains, such as rice and quinoa, are also an important form of carbs that should be included in our diets.
The Issue With Processed Foods
It goes without saying that whole foods are better for us, as they come with simple ingredients that our body can digest with ease. Processed foods, on the other hand, typically contain large amounts of additives, including sugar, salt, and preservatives. These substances are full of empty calories, which have a negative impact on the way we look and feel.
While eating junk food once in a while is okay, whole foods should be the primary source of calories in one's diet.
The Impact of a Healthy Diet on the Recovery Process
Research indicates that following a healthy diet during the surgery and recovery process is conducive to a more positive healing process. Getting ample protein is paramount, as it is rich in amino acids that help the body recover from injury. Foods that are high in iron are also important, as they help the body heal faster.
It is a good idea to prepare some meals ahead of surgery so that you have something to heat up when you get home.
The Effect of Exercise on Facelift Recovery
It's no secret that exercise has an incredibly positive effect on the human body. This is due to the fact that it promotes blood flow and decreases inflammation. While patients are usually instructed to take it easy for the first few days following their procedure, it is a good idea to start walking around and doing small movements as soon as the patient feels comfortable. Getting our blood flowing is incredibly important for supporting the healing process in the face.
How Diet and Exercise Affect Skin Quality
Beyond aiding in maintaining a healthy weight and body composition, a healthy diet leads to healthier skin and a slower aging process. Getting regular exercise is also helpful, as it keeps the body young and promotes healthy skin. In short, following a generally healthy lifestyle will ensure that the results of a facelift procedure endure for as long as possible. Following such regimens supplements the amazing benefits of a facelift procedure by keeping the body as young and healthy-looking as possible.
What Is the Takeaway?
Overall, following a healthy diet and exercise regimen is of great importance when it comes to maintaining one's facelift results. The importance of a healthy body can never be overlooked, as beauty begins with a properly-functioning organism. By making some small dietary changes and making an extra effort to exercise, patients can make massive changes in their physical appearance.