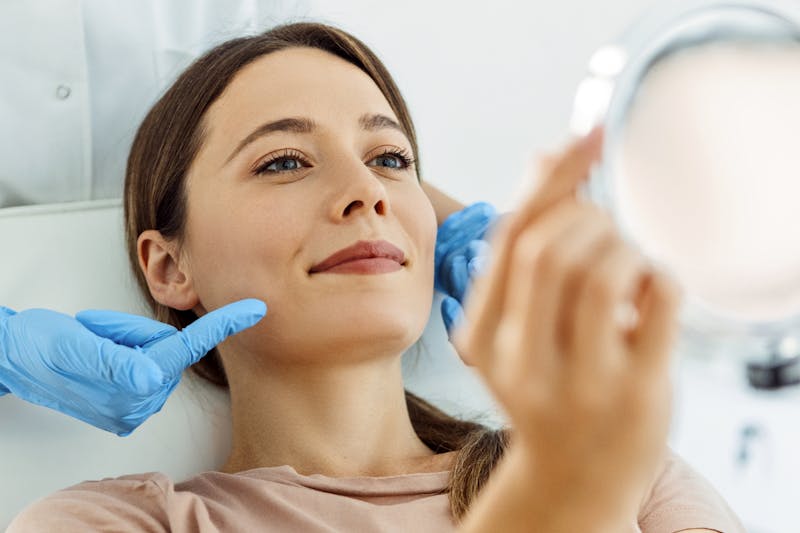 If you're in search of a treatment to rejuvenate your facial skin, you have probably heard about Botox and dermal fillers. These are two of the most popular non-surgical treatments used to reduce the signs of aging and achieve a more youthful look. While both treatments are designed to improve your appearance, they work in different ways and have distinct benefits and drawbacks. Here, we'll take a closer look at these two cosmetic treatments to help you determine which one is the best fit for you.
What Is Botox?
Botox is a purified form of botulinum toxin, which is a neurotoxin produced by the bacterium Clostridium botulinum. When injected into the muscles, Botox blocks the nerve signals that cause muscle contractions. This results in a temporary relaxation of the muscles, which smooths out wrinkles and lines on the face. Botox is most commonly used to treat forehead lines, frown lines, and crow's feet around the eyes.
What Are Dermal Fillers?
Dermal fillers, on the other hand, are injectable gel-like substances that are used to add volume to the face and fill in wrinkles and lines. They are made from various materials, such as hyaluronic acid, calcium hydroxylapatite, and poly-L-lactic acid. Dermal fillers can be used to enhance the cheeks, lips, and chin, as well as to fill in nasolabial folds and marionette lines.
Choosing Between Botox and Dermal Fillers
When choosing the right skin rejuvenation treatment, it's important to understand the differences between Botox and dermal fillers. Both treatments can help reduce the appearance of wrinkles and fine lines, but they work in different ways. Here are some factors to consider when making your decision:
Type of Wrinkles: Botox is most effective for wrinkles caused by muscle movement, such as frown lines and crow's feet. Dermal fillers typically work better for wrinkles caused by loss of volume, such as smile lines and marionette lines.
Duration of Results: The results of Botox typically last 3-4 months, while dermal fillers can last 6-18 months depending on the type of filler used.
Cost: Botox is usually less expensive than dermal fillers, but the cost can vary depending on the area being treated and the amount of product needed.
Side Effects: Both Botox and dermal fillers have potential side effects, but they are generally mild and temporary. Both treatments have been known to cause swelling, bruising, redness, and injection site pain or itching. In very rare occurrences, the neurotoxin in Botox can move to other areas of the body, which can cause a serious condition called botulism. For this reason, dermal fillers are often viewed as a slightly safer treatment. However, as long as your injector is a qualified professional, both options are generally very safe.
What Is the Takeaway?
Ultimately, both Botox and dermal fillers are effective treatments that can reduce signs of aging and help you achieve smoother, more youthful-looking facial skin. But before you make your decision, it's important to speak with a qualified professional who can assess your individual needs and answer your questions. Upper East Side ENT & Facial Plastic Surgeon Shari Reitzen, MD will be happy to sit down with you and help you decide which cosmetic treatment is the best fit for you. If you'd like to schedule a consultation, give our office a call today.